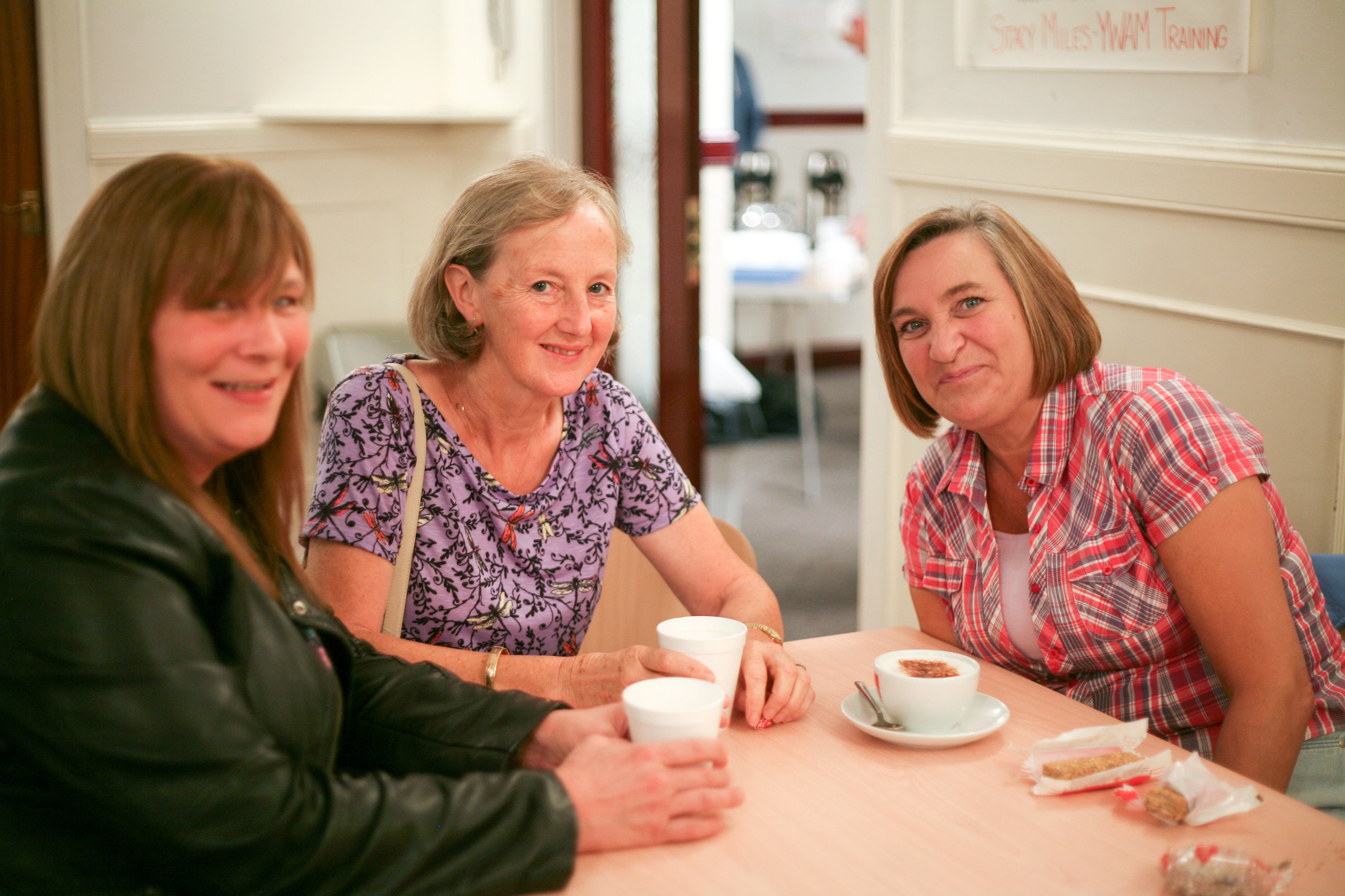 First Time Guest
We understand that coming along to a new place for the first time can be a daunting prospect. At Elim Christian Fellowship we do everything that we can to make your experience with us as enjoyable as possible. On this page we hope that you find relevant information that will help you as you begin your journey at ECF.
FAQ's
WHAT TIME DO THE SERVICES START?
Our Sunday Services are from 10.30 - 12.00 (Paisley Central) & 11.00 - 12.30 (Ralston).
 
WHAT SHOULD I WEAR?
Most people who attend are usually dressed in a casual manner. Our services are relaxed and informal, so don't worry about dressing up.
 
WHERE CAN YOU PARK?
Paisley Central has a small limited car park for those with infants or a disabled badge. Nearby council car parks in Johnstone Street and at the Watermill Hotel are free to use on a Sunday.
ECF: Ralston has a dedicated car park with plenty of room.
 
WHAT SHOULD I EXPECT ON MY FIRST VISIT?
As you enter our venue you will be met by one of our amazing volunteers. They will welcome you and direct you to a seat. If you have any questions, feel free to ask this team upon arrival or throughout the service.
Normally after sung worship we have a short sermon. Our talks are challenging, biblical, inspiring and applicable to all of our lives. We design them to last around 35-40 minutes.
At the end of the sermon we reflect on what we have heard and respond, usually by singing another song.
At the end, our newcomer team would love to connect with you in the visitors area at the back of church where you will be served refreshments, we look forward to meeting you there!
 
WHAT ABOUT MY KIDS?
We have a stimulating programme for all kids aged 1-11. These operate after our time of sung worship and it is made clear from the front when it's time for your child to go. Simply look out for one of our team (wearing bright blue t-shirts) who will gladly direct you to the right age group for you and your child. If you are a parent of teenagers, you'll be glad to know that we also have a weekly youth programme which is on a Thursday night.
If you have a newborn child less than a year old, you can relax and enjoy the service in our specially designed environment for nursing mothers. You will find a live audio feed of the person who is speaking in the main hall. Ask the team to direct you to this area if you require.
 
DO YOU HAVE ANY EVENTS FOR NEWCOMERS?
We have a Visitors Area after the 10.30 & 11:30 services across both of our locations - a place where you can connect with some of our team over tea, coffee and cake.
We have a welcome group which meets regularly during the week for those who are new to ECF. This is a relaxed and informal way to connect with others at ECF and to find out more about us. If you would like to find out more about this, please speak to one of our team at the Visitors Area after the service.